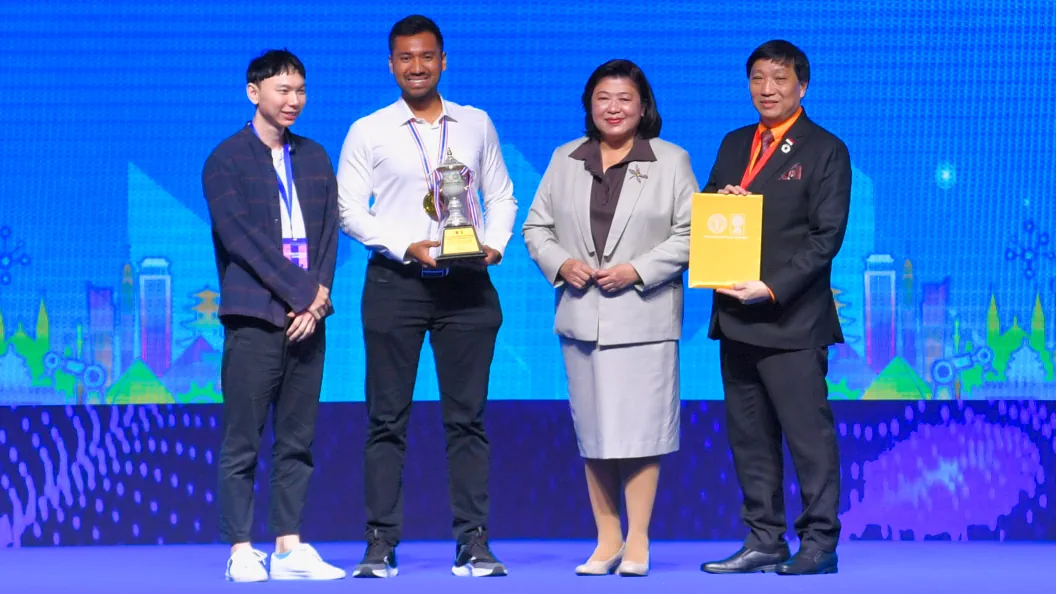 Congratulations to Sheeqal Rukirsor and Peng Maoyu of Kiap for winning the grand prize, The Outstanding International Invention & Innovation Award, in IPITEx 2023.
The Outstanding International Invention & Innovation Award is the 2nd highest honor in IPITEx 2023.
On Thailand Inventors' Day, an international pavilion is set up for exhibiting the potential and interesting inventions and innovations of international inventors/innovators. This exhibition is known as Bangkok International Intellectual Property, Invention, Innovation and Technology Exposition (IPITEx) which will be held on Thailand Inventors' Day during 2 – 6 February of every year, to create collaboration between Thai and international inventors/organizations. In the 2023 edition, there are 470 international entries from 29 Organizations across 24 Countries.
The National Research Council of Thailand (NRCT) is a government organization holding status as a department under the command of the Ministry of Higher Education, Science, Research, and Innovation. NRCT acts as a key unit to promote and support research, invention, innovation, and technology transfer to related users in both the private and public sectors. One of the main activities in promoting inventions and innovations, NRCT has cooperation with a related organization to hold Thailand Inventors' Day from 1995 up to the present. The Cabinet resolved on 10 May 1994, to declare 2 February of every year as the Inventors' Day in Thailand, to commemorate the achievement of His Majesty the King Bhumibol Adulyadej, the Father of Thai Invention, in inventing the "Low-Speed Surface Aerator" or the so-called "Chaipattana Aerator". On 14 August 2001, NRCT has been assigned to be the leading agency, coordinating with other government agencies and the private sector to organize Thailand Inventors' Day. Since then the event has been open to all Thai and international inventors to exhibit and promote their inventions, new products, or new techniques as well as to share experiences among themselves. Every year the event attracted about 1,000 local and international entries. Therefore, fruitful commercialization and cooperation in research, invention, and innovation will be operated effectively.